These are simple step to run the OuterLimitRO autpatcher.
Note:
For errors follow these steps:
1.) look for the icon says " Neoncube.file " - delete this and run the autopatcher for outerlimitro.
2.) if the above does not work please follow this - delete any icons says patch1.gpf to it's higher number - then run the autopatcher.
3.) to make sure no errors on patching please log out ingame that way it will patch up fully & not to get errors on patching.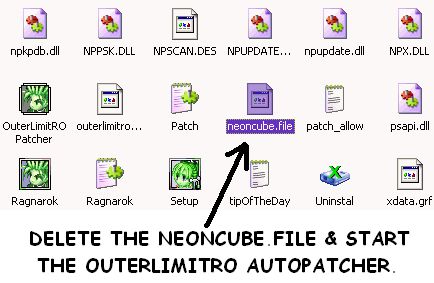 on this error... probably you were ingame or playing then u run the autopatcher. this is not a good idea on patching, The best way is to... close your ragnarok then RUN the autopatcher.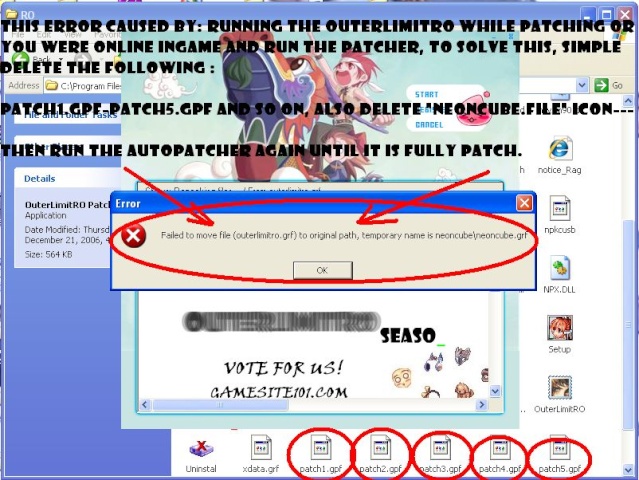 ANOTHER SOLUTION ON HOW TO INSTALL THE PATCHES WITHOUT SINGLE ERROR... JUST FOLLOW WHAT THE PICTURE SAYS.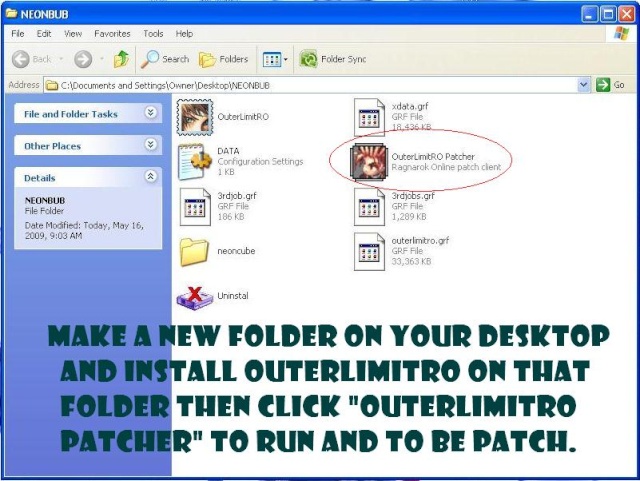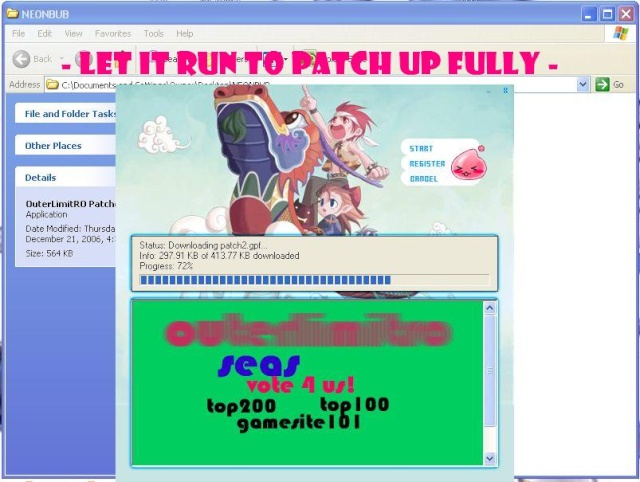 ]